Offline meetings are feasible since COVID-19's health dangers are diminishing, and the government's epidemic prevention policies have significantly changed. Therefore, in order to draw more participants, the committee decided to postpone the 2ICML date to April 14-16, 2023.
International Conference on Intelligent Computing and Machine Learning (2ICML)
On December 16-18, 2022 April 14-16, 2023
In Qingdao University International Hotel, Qingdao, China

It is supported by Chongqing Technology and Business University, Qingdao University, and Engineering Technology Development Innovation Society (ETDIS), etc.
2ICML aims to provide an ideal platform for researchers, practitioners and professionals from the industry, academia and government working in Intelligent Computing and Machine Learning to exchange research results and share experience face-to-face.
The topic and scope of intelligent computing and machine learning include data collection, data preparation, model building, training, and application deployment. We cordially invite you to submit original, high-quality manuscripts. Accepted and presented papers will be published in conference proceedings by CPS, which will be submitted to SCOPUS, Ei Compendex (CPX), for evaluating and indexing.

==Call for paper==
Authors are invited to submit full papers describing original research work in areas including, but not limited to:
● AI and Evolutionary Algorithms
● Algorithms and Programming
● Artificial Intelligence
● Big Data Analytics and Metrics
● Big Data Architectures
● Big Data Economics
● Big Data Models and Algorithms
● Big Data Open Platforms
● Decision Support Systems
● Deep and Reinforcement Learning
● Foundational Models for Big Data
● Intelligent Networks
● Intelligent Tutoring Systems
● Learning and Adaptive Sensor Fusion
● Software Tools for AI
For more topics:
https://www.etdis.org/2ICML2022/2ICML2022/CFP/
==Submission==
Prospective authors are invited to submit full-length papers (5-10 pages for technical content, including figures and possible references) or abstracts (for oral presentations without publication) via the HCconf management system. Accepted papers and abstracts will be scheduled in lecture and poster sessions. All submissions will be sent to at least two reviewers for reviewing, and it will take about 15 working days.
HCconf management system:
https://www.hcconf.tech/submission/2icml-22
==Publication==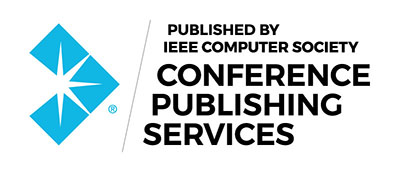 Submissions will be reviewed by the conference technical committees based on originality, relevance to conference, structure and readability. Accepted papers of 2ICML will be published in Conference Proceedings by CPS, which will be submitted for possible index by Ei Compendex, Scopus, etc. For excellent papers after expandation will be recommended to SCI/Ei indexing Journal.
==Program and schedule==
Participants should arrange your time properly according to the conference schedule. The brief version is simply for reference. The detailed version may have slight differences, which will be released about 30 days before the conference. The provisional program is as follows:
https://www.etdis.org/2ICML2022/Program/
==Contact us==
Conference Secretary: Ms. Millor Lee
Email:
2icml@2icml.net

WeChat No.: conf2icml
Tel: +86-15634396373
(Office time 9:30 - 18:00, Time zone: GMT+8; Monday to Friday)